Welcome to Beaumaris Netball Club
We aim to provide a friendly and family orientated Club  for all members and keep players active and engaged in the game of Netball.  We cater for all ages from 7yrs to Opens and play our games at the HBF Arena Joondalup outdoor courts.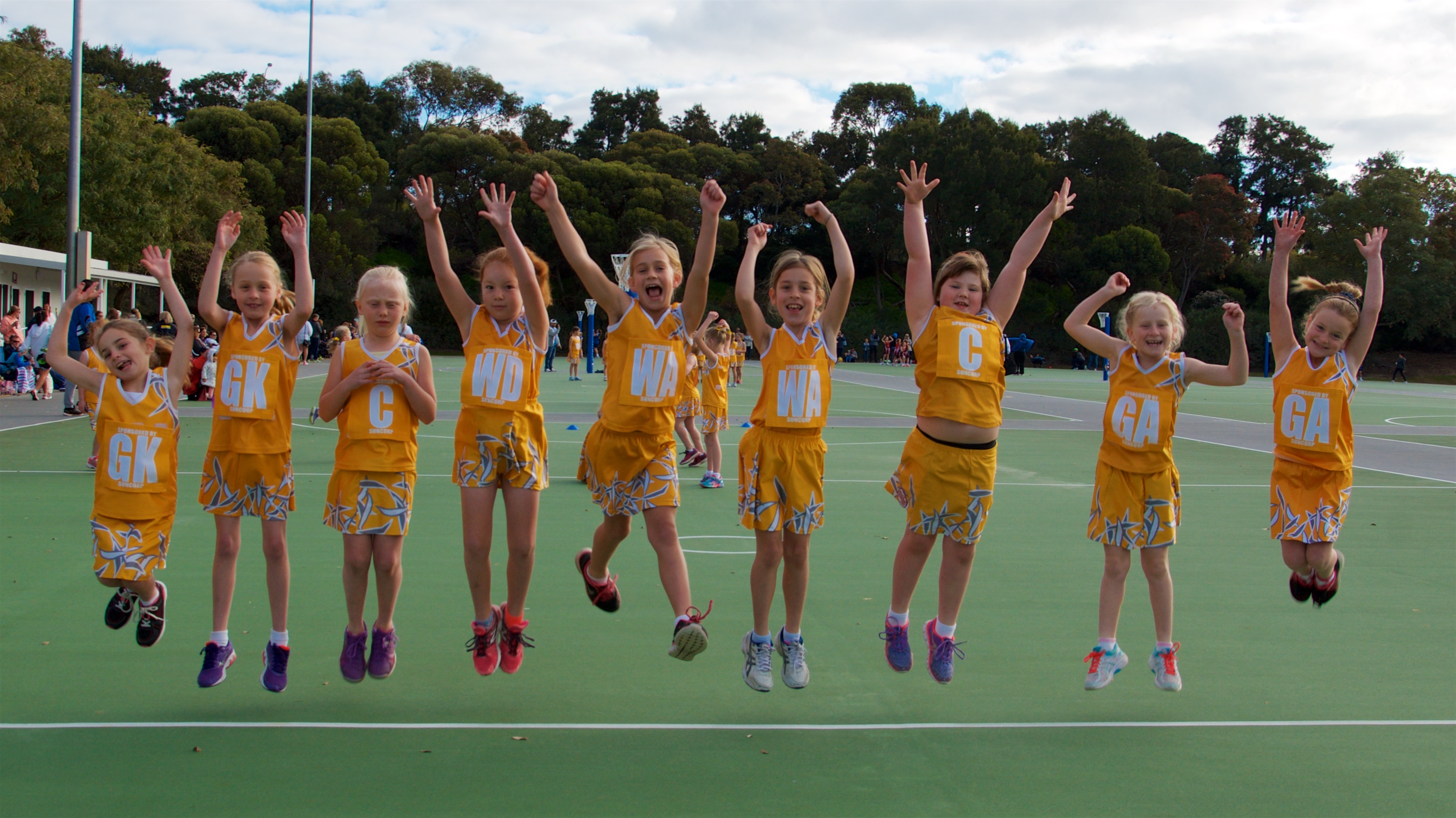 2018 WINTER COMPETITION
We still need players for all age groups from U7 through to U12's to complete team numbers.
Registrations will be accepted for these age groups until team numbers are full.
Please click on the link:  Registrations for the 2018 Winter Season 
Saturdays:               7yrs to 13yrs commences 28th April
Monday Nights:      13yrs to Opens commences Monday 30th April
NET SET GO
In 2018 NetSetGO will now consist of three tiers – Net, Set and GO
Net (5 & 6 year olds)
Net is an introductory fundamental movement and netball skills program (Register directly with Joondalup Netball Association)
Set (7 & 8 Year olds)
Set is the first exposure to modified competition.  . There will be a 7&U competition for the first time in 2018
GO (9 & 10 year olds)
Progressing from Set to GO has modified rules which are adapted in order to provide a smooth transition into junior netball.
---

---
For our Players : We offer the opportunity for netball players of all levels to participate equally in teams. The focus is for the enjoyment of all, in an environment of inclusion and respect for all player abilities.  We cater for Girls from 7yrs to Opens and Boys from 7yrs – 12U's.  Players that have the determination and desire to play at a higher level are encouraged to progress through the Netball Australia Athlete Pathway. 
For our Coaches : Beaumaris Netball Club Netball Club offers the opportunity to Coach in a supported environment, where coaches are respected and above all valued. We actively encourage our coaches to further develop their skills by following the Netball Australia national coaching strategy.
For our Umpires : We will offer support and continuing opportunities to participate in additional training where available.  All our umpires are must complete their umpiring exam and can progress their skills via the National High Performance Umpire Pathway.
For our Parents : We will offer the opportunity to become involved with the Club through Team Management, Coaching,  Committee and Fundraising. We will also offer the opportunity for interested parties to attend training courses where available.
For the Committee, We will offer the opportunity to assist in the continuing development of Beaumaris Netball Club Inc and offering Netball opportunities to the greater community.