---
Below are second hand uniforms for sale by Club Members
Please contact the seller directly if you are interested.
---
Dress – Beaumaris Netball Club – size 12 in perfect condition – purchased last year
Please contact Rachael directly rachaeljackson81@hotmail.com
---
All excellent condition
Dress – Beaumaris Netball Club – size 16 $35
Dress – Beaumaris Netball Club – size 18 $35
Netball spray jacket – Childs size 10 $50
Netball spray jacket – Ladies S $50
Beaumaris netball draw string bag – black and grey with Celebrating 20 Years of Netball 1991-201 in yellow $10
Please contact Michelle Harrison directly dha60506@bigpond.net.au
---
Beaumaris zip Fleece Jacket Grey, size 10, in good condition $15.00
Please contact Michelle directly 0439114869
---
If you would like to sell your second hand uniform please email details to: website@beaumarisnetballclub.com.au
 Alternatively, If you have any second hand uniforms in excellent condition that you would like to donate to the club, please contact our uniform co-ordinator:
email 
uniform@beaumarisnetballclub.com.au
All donated Second Hand Uniforms will be available for sale on Registration Day.
They will be offered at discounted prices based on condition.
All proceeds will go back to the club.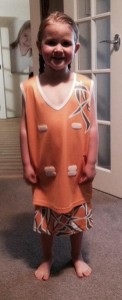 Uniform Payments
Please place your orders with the uniform coordinators prior to making payment
Any outstanding payments can be made by cash on registration day or to the following club bank account :
BSB: 066160 ACC: 10047203,  ACC NAME: Beaumaris Netball Club Inc – Please reference players name and uniform payment
Please email remittance with order details to our Uniform Coordinator email uniform@beaumarisnetballclub.com.au